Contaminated Land Treatment
777's latest contaminated land treatment division has rapidly become one of the UK's most respected providers of water treatment systems across a range of requirements. After three years of solving specific problems in the field for various clients, 777 is now expanding its activity to provide a range of solutions across a variety of industry sectors.
This experience has equipped 777 with an ability to quickly grasp the fundamentals of a challenge and deliver a cost effective solution that meets all legal, environmental, budget and good practice criteria. 777 has designed and developed a number of truly innovative water treatment systems which can be adapted or combined to suit the specific needs and environmental requirements of clients.
777's Contaminated Land Treatment Division was established in 2009 with a strategic aim of developing a significant business built upon its unique filtration technology. During its formative years, 777's partner's patented water processing and remediation plant and operating systems were developed further and applications, focussed upon the remediation of polluted land, were established.
This division is built on a platform of highly original water filtration technology. Its revolutionary approach towards the cleansing of water, regardless of contaminant, has been enhanced by its particularly low operating costs and minimal carbon footprint. 
Our proposition goes well beyond its unique technology - it provides for a tailored approach to the cleansing of process and waste waters, recycling and the smart use of this valuable resource.
Backed by a team of skilled and visionary technologists and engineers, 777 is well placed to take on any filtration challenge whether in a process situation or the remediation of contaminated land and associated ground waters.
Please contact us on 0208 689 6861 for more information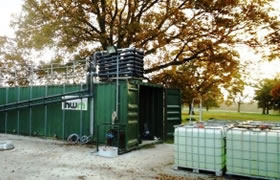 Moblie Setup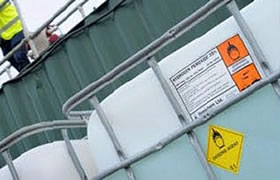 Controlled hazardous processing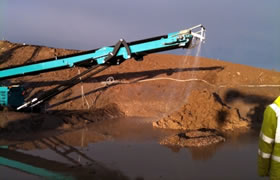 Flexible setup options
Visit our other Recycling pages